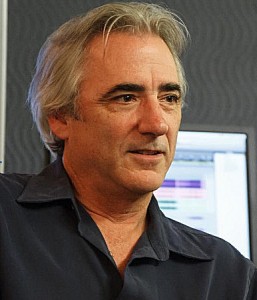 Tim Larkin is the sound designer and composer for Cyan Worlds, creators of the popular MYST computer game series. I've got to admit that I've played every MYST game there is, and I think the music has been a HUGE part of what makes the series truly legendary and enjoyable across such a wide variety of cultures and demographics. In this interview Tim talks with me about his latest work on the final game in the MYST series "MYST V: END OF AGES". On a related note, we ran an exclusive MYST contest on our website in September, and this episode of E*SCAPES also features a short interview with our contest winner, Rob Nair.
OTHER SHOW FEATURES:
Show #004 also features our monthly Top Ten Track list, an interview with the winner of our online MYST contest, updated music news from Kori Linae Carothers, Tingstad and Rumbel, Aine Minogue, Gandalf and Diane Arkenstone, and an update on our sister station Winterscapes.
Podcast: Download (30.8MB)