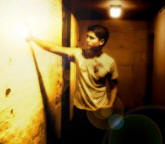 Back here again talking with Soulwire's Ken Hill… last time it was the release of his debut CD as Soulwire, and this time it's to celebrate the new, highly-anticipated Soulwire album, A Radiant Nothing. Ken's been working hard on this one, and it's paid off, believe me! In this interview he talks about the concept behind this latest CD, how it all came about, some of his upcoming live performances, and the final days leading up to its release this month.
WATCH FOR DETAILS ON THE SOULWIRE CD RELEASE PARTY hosted by radioMystic. Ken will be chatting live online with his fans as we play the new album A RADIANT NOTHING in its entirety! Complete information will be on our home page soon.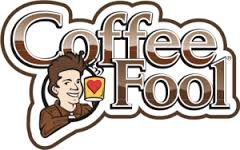 GET THE GOOD STUFF. The Coffee Fool
This is what I would drink 24/7 if they had a cafe in my city. Until the world-domination plan goes into effect, I'm gettin' the stuff online at www.coffeefool.com.
HOW MUCH IS TOO MUCH COFFEE?
Many thanks to Malcolm Currie over in the U.K. for sending me the link to this article – I'm workin' my way up to over 100 a day, Malcolm! I'll let you know when I'm there (er, my doctors will let you know when I'm there.)
THIS EPISODE'S FEATURED TRACKS:
Soulwire, "Circles" from A Radiant Nothing
Priscilla Hernandez, "Realms of Twilight"  from Ancient Shadows
NOMINATED FOR AN LA MUSIC AWARD
Kori Carothers, "Tangled Up" from Trillium
TranceVision, "Enertia" from Lemuria (Magnatune Records)
Podcast: Download (81.7MB)