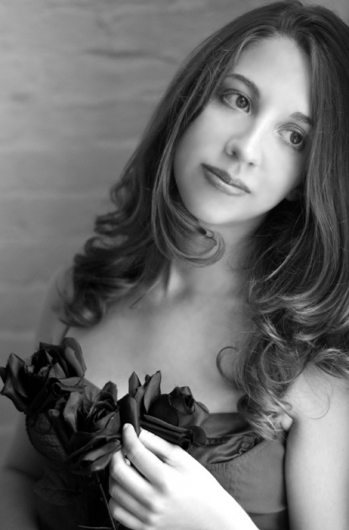 Jillian Aversa has the kind of voice that will mesmerize and enchant as you listen. It's delicate and powerful, dynamic and compelling, a finely-tuned instrument that becomes a part of the music so intimately that at times I forgot I was listening to a vocal album.
"Origins" sounds mysterious and ancient, and at the same time contemporary and innovative. Jillian's extensive operatic background has definitely paved the way for her foray into creating this album. Her voice weaves through the music, melds with the music in a way that draws the listener in and enchants them with well-crafted lyrics and melodies, harmonies and rhythms.
Influences from many different sources are present in "Origins"… including Jill's self-professed passion for Star Trek:TNG and Voyager. One of the tracks on the album is actually a rearrangement of a theme from the popular video game Final Fantasy VII, created in collaboration with talented artist Andrew Aversa (aka "zircon" of OCRemix fame).
"Origins" is a true masterpiece created from the heart and soul of two talented artists. This will definitely form a solid foundation to Jillian's future success, and it's a "must-have" addition to your music library.
FEATURED MUSIC TRACKS:
Jillian Aversa, "Avalon"
from Origins
DaKsha, "The Jade Stem"
from Ascendent
Podcast: Download (57.2MB)