Part Two contains music tracks from each of today's guest artists. Specifically:
Kori Carothers – Nez Perce
David Lanz – Dark Horse
Tim McGowan – First Kiss
Jillian Aversa – Winds of Change
Heath Vercher – Te Deseo
Elu – Bedtime Stories (an exclusive track from ELU's as-yet-to-be-released CD)
Priscilla Hernandez – Away, and
Jace Vek – Every Last Breath.
Remember, if you like what you hear today please buy their music – don't be a pirating bonehead! Special thanks to ALL of today's guests for allowing us to feature their work in our show.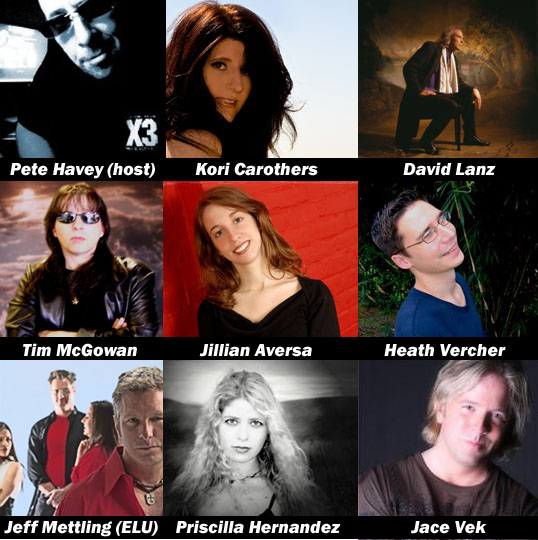 Podcast: Download (74.6MB)