Happy Halloween, crazies! This week we present you with a grave-load of dark ambient soundscapes that'll be perfect for this weekend as we celebrate Halloween, Day of the Dead – and pretty much any day you're feeling dark, moody and brooding.
Just for fun, trek over to that abandoned house or asylum and hole up for the night – maybe you'll get lucky and wake up covered in ectoplasmic goo.
In this episode:
SECRET DRUID SOCIETY – Restless
SARA AYERS – Day of the Dead
MYSTIFIED – Approaching Something
NORTHCORE – Oxygen
TOR LUNDVALL – Grey Rain Ships
HOL BAUMANN – Final
INNFALLEN – Light Returns
BRUNO SANFILIPPO – The Gray Umbrella
ASPECTEE – Stuhlmann
Thanks for checking out the X3!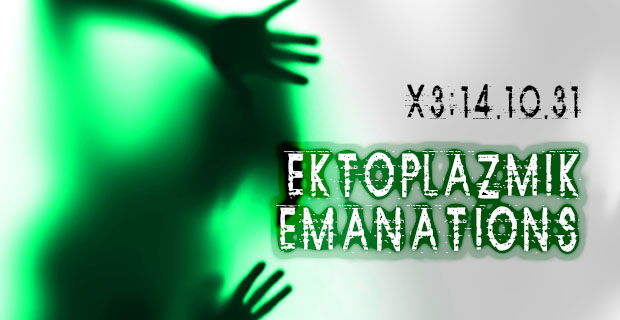 Podcast: Download (110.4MB)