The streaming stations here at the Radio Mystic Music Network have been broadcasting online since mid-2004 – that's over 11 years – and I personally have been a part of the Internet Radio movement since 1999, over 16 years. Wow. Seeing that in writing really makes me feel … like an old fart. An old fart who's listened to a helluva lotta music!
The internet radio experience has been a wild and exhilarating ride – and I'm thankful I've been able to be part of it for such a long time. But – you knew that "but" was coming, right? – after 16 years, it's time for Radio Mystic to move on into a different, but related, direction: PODCASTING.  No, this isn't a financial decision – this move is being made because, frankly, 16 years of streaming radio has been quite enough for me.
[ read more about our individual podcasts here ]
The move from streaming radio to a podcast network is a goal I've been considering for several years. This isn't something new to us – we've been podcasting here at Radio Mystic since 2005. Those of you who've been with us since those early days will remember "E*SCAPES", a show that featured interviews with many of the musicians whose work is featured on our stations and podcasts.  Two more music podcasts followed soon after E*SCAPES: X3-Ambient and Atmospheres, both of which have racked up tens of thousands of subscribers and listeners since they first hit the internet.
So, we're not going to stream our 24/7 broadcasts anymore. What happens next? Even though our streaming radio stations will be going away (a specific date hasn't yet been determined, but will definitely occur before year's end), our website here at RadioMystic.com and our social networks will continue to be my outlet for creative ideas, contests, interviews, new music, free album compilations and more. I hope you'll bookmark the site (yes, it's mobile-friendly!) and keep up on our latest projects and offerings.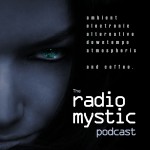 Watch for new episodes of all the current podcasts on our network, at least once a month. X3 will continue to feature the best independent ambient, electronic and even some beat-driven music, while Atmospheres takes the cue from its streaming station of the same name and broadcasts new age, downtempo, Celtic, World and contemporary instrumental music. The Radio Mystic Podcast, sort of a "successor" to E*SCAPES, will continue to feature the latest news from the radio ranch, music events, artist interviews and contests on a more infrequent basis than the other shows. Plus, now that podcasting will be our main focus, we'll be searching for new and exciting shows to add to our lineup!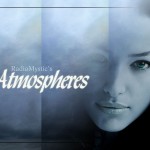 THANK YOU to each and every one of you, our listeners, for your dedication and loyalty over the years. THANK YOU to the incredible musicians who've not only supported our broadcast stations from the beginning but who so generously continue to give of themselves – through their music – to all of us. I'm honored that so many of you – listeners and artists alike – have become close personal friends, and I hope that friendship will continue and you'll all stay with us as Radio Mystic moves forward into podcasting and more!