Just in time for the big day – here's our holiday episode of the Atmospheres new age podcast! The staff here at Radio Mystic wishes all of our listeners and artists a Merry, Peaceful Christmas and a New Year filled with joy, love and success – thank you for listening!
Jennifer Thomas – Carol of the Bells
Chris Bawiec – Winter Solstice
Lisa Lynne & George Tortorelli – Do You Hear What I Hear
James Edwards – Gloucestershire Wassail
Doug Hammer – Joy to the World
Passamezzo – Chestnut Tidings of Comfort and Joy
Alma Nova – God Rest Ye Merry Gentlemen
Cheryl Ann Fulton – Butter and Pease
Steven C – Beyond a Midnight Clear
Cari Live – Ding Dong Merrily on High
In Nova Cantica – Greensleeves
Passamezzo – In the Fields in Frost and Snow
David Lanz & Kristin Amarie – All is Calm
Jace Vek – Carol of the Drum
Photo courtesy and ©Savage Media. Used with permission.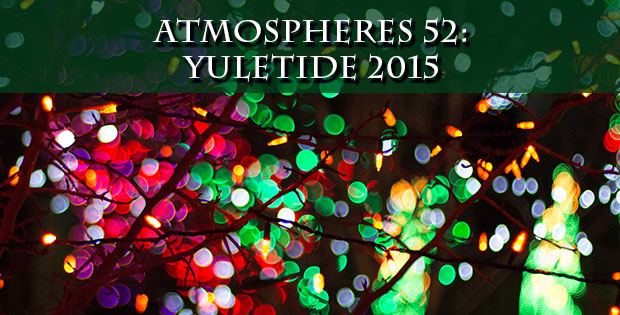 Podcast: Download (88.9MB)