Our annual holiday special returns with a salute to Winterscapes, our former internet radio station that's sorely missed at this time of year! We hope you enjoy the music in this episode, featuring some Christmas and holiday classics as well as winter-inspired originals from some of the best independent musicians out there today. Merry Christmas & Happy Holidays from all of us here at Radio Mystic!
Snowfall – Seay (from A Winter Blessing)
Deck the Halls – Kendra Logozar (from Peace)
Midwinter's Night – Erwilian (from Midwinter's Night)
Moonlight Sleigh Ride – Louis Landon (from Peaceful Christmas)
Stars in the Morning East – Jeff Johnson & Brian Dunning (from Stars in the Morning East)
Do You Hear What I Hear? – Bob Sirois (from Dreams of Christmas)
Megan's Daughter – Cheryl Ann Fulton (from The Airs of Wales)
Holiday Frost – Cari (Live) (from Holiday Frost)
Masters in This Hall / March of the Three Kings  – Eric Tingstad & Nancy Rumbel (from Comfort and Joy)
What Child Is This – 2002 (from Christmas Dreams)
Ding Dong Merrily on High – Heath Vercher (from Carols)
In the Moon of Wintertime – Aryeh Frankfurter (from In the Moon of Wintertime)
The Voices of Winter – Psicodreamics (from Christmas Elixir)
I Saw Three Ships – Jennifer Thomas (from Winter Symphony)
Special thanks to all of the artists who've allowed us to feature their work in this year's holiday show!
Image courtesy Savage Media.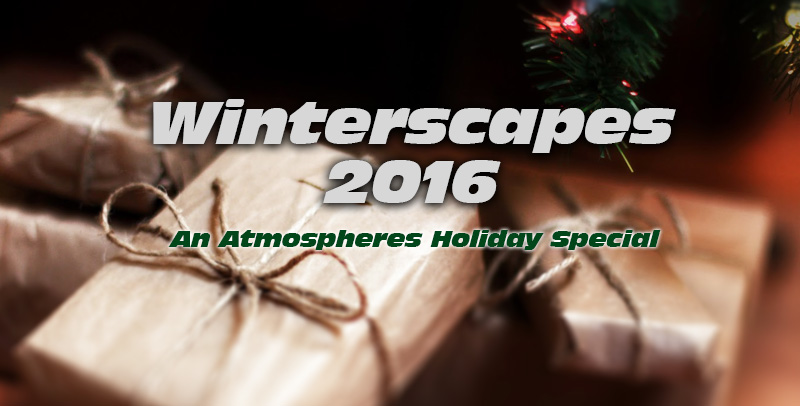 Podcast: Download (71.6MB)