Listen to FOUND by David Helpling and Jon Jenkins in its entirety in today's episode of the show!
Don't miss the Radio Mystic premiere of the new album by ambient/electronic musicians DAVID HELPLING & JON JENKINS: "Found" going on all weekend long! The party's on NOW as the album streams in its entirety, and you can also hear it each day through the official release date Tuesday November 12th!
Plus, for our Facebook and Google+ followers, we'll be giving away a FOUND Album Premiere Package, including the CD, an exclusive t-shirt and poster! Just tag yourself in the FOUND photo we've posted – we'll announce the winners on Tuesday Nov. 12th on our social media pages.
Be sure to pick up a copy of FOUND by visiting DEEPEXILE.COM, and support the musicians who created this amazing music!
Thanks for listening!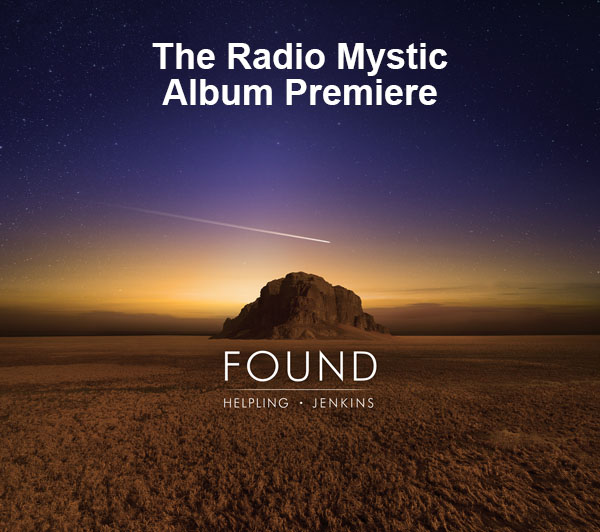 Podcast: Download (64.5MB)