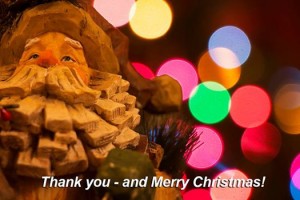 Well, it's definitely been an eventful year for the internet stations! 2013 started out with the knowledge that by year's end we'd be shutting down Radio Mystic and Winterscapes, two flagship stations that have been broadcasting since 2004. But somehow, as November rolled around I convinced myself to ask for help in the form of donations. The goal was to raise $1,700 to use towards our annual licensing fees in 2014, and the response has been incredible!
As 2013 draws to a close, we've raised $1,790 – 105% of our initial goal. That means that both of our stations will be able to continue broadcasting through the end of 2014!
I want to thank every one of you who donated to this cause – we've seen generosity from both our listeners and musicians, and I'm honestly overwhelmed at the support and dedication that so many have shown.
What's in store for 2014?
ATMOSPHERES RADIO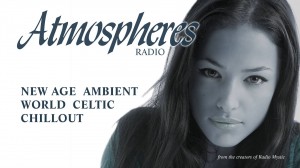 If you enjoy listening to our WINTERSCAPES station, I know you're going to love ATMOSPHERES RADIO! Atmospheres will be just like Winterscapes, but without all the classic Christmas/holiday music. Atmospheres will be reminiscent of our original station, Mystic Soundscapes (how many of you remember THAT one?), playing lots of new age instrumentals, Celtic and World music, with a little ambient thrown in for flavor.
We're targeting early April for the debut of Atmospheres – that'll give us time to get the music ready and make sure all of the essentials are in place.
WINTERSCAPES RADIO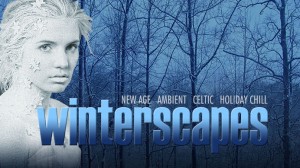 Winterscapes is a unique blend of Christmas and Christmas-inspired holiday music meant to evoke the "feel" of the winter season. To be honest, it's VERY difficult programming Christmas music – there are SO many different versions of holiday classics that we have to make sure all those versions play far enough away from each other, or you'd be hearing a gazillion different takes on "Joy to the World" all day! One of the things we'll be doing this year is utilizing special software that will (hopefully) make it easier for us to create a unique and DIFFERENT playlist every single day.
Winterscapes will be getting an overhaul, with fresh playlists and lots of new music in 2014. If you like to listen throughout the year, you may notice us "shaking things up" and testing out new playlists and songs. Your input will be welcome! Our plan is to have Winterscapes running at full steam by October (or earlier), just in time for the holiday season, but you'll definitely start hearing changes much earlier in the year.
This one's our ambient-electronic powerhouse. We'll be adding new music on a weekly basis in 2014, and sticking to a consistent schedule of uploading new playlists every Tuesday to keep things fresh. In fact, Tuesday will be "music day" for all of our stations.
PODCASTS
The X3 Ambient podcast will continue to release shows as often as possible throughout the year, and the Radio Mystic podcast may have a few new episodes as well. The Atmospheres Podcast will take a break this year as I work on getting Atmospheres Radio up and running, but may have a new episode or two by year's end.
OTHER GOODIES
We've also got plans to do small re-vamps to our websites to make the music you hear more easily accesible, create some brand new "swag" that'll be available through our online shops (all sales support the stations), and we're considering a few live video "hangouts" to preview music for our listeners.
So, that's basically what we're looking at in 2014 here at the radio ranch – and as always new ideas and suggestions from our listeners and musicians are welcomed with open arms!
Thanks again for all of your generosity and support this past year – and we wish you good health, much success and love in 2014!