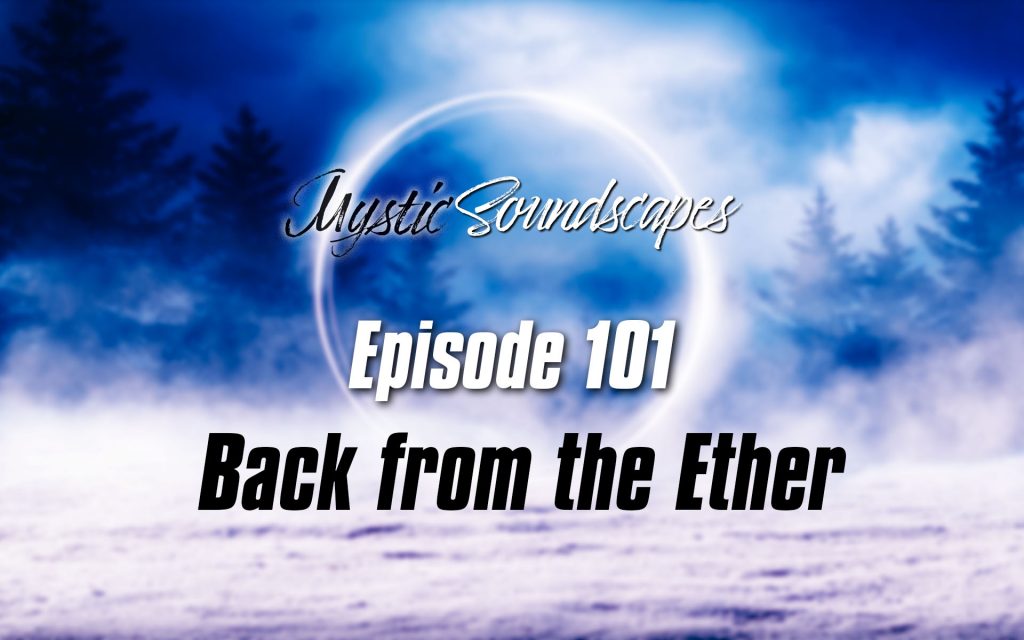 …aand we're back! It's been several years since our last "Atmospheres" episode, and for the comeback I've decided to flip the script with an old school vibe – welcome to "Mystic Soundscapes" Season 1 Episode 1! Those of you who've followed us for an extended period will recognize Mystic Soundscapes as our very first internet radio station back in the early 2000's. So let's reset the counter and start fresh, shall we? We're gonna release this podcast in groups of 10 episodes per "season" to start off, with 1 to 2 episodes per month depending on how much music rolls in.
Our first episode of the new series features a chilled mix of mostly recent releases from some of our core artists as well as some new stuff I discovered roaming the ether this month. So grab a hot cuppa joe – or tea if that's your thing – and enjoy the show!
PLAYLIST:
0:03 Blue is Nine (Gary Mulford/Streamline)- Off in the Distance (from Drifting Through the Night)
7:29 John Gregorius – The Expansive Sky (from Full of Life)
12:57 Kori Carothers – Past 3 O'clock (from On a Cold Frosty Morning)
17:15 Priscilla Hernandez – Nothing is Done Until It's Done
21:39 David Arkenstone – The Icy Brook Finds its Way (from Winterlude)
25:44 Coolambient Studios – The Invention of Zero (Unreleased, Coolambient Studios)
30:54 Dave Luxton – Stellafane (from Stellafane Skies)
37:20 7and5 – In a Sky So Blue (from Wait for Tomorrow)
40:22 ELEON – Daithi (from Daithi)
46:35 Williams Point – Moon Gazing (from Mirage)
51:25 Yannick-Robin Mirko – Elevator to Mars (from Elevator to Mars)
55:19 Jeff Oster – Snowfall (from Snowfall)
Image courtesy Savage Media.