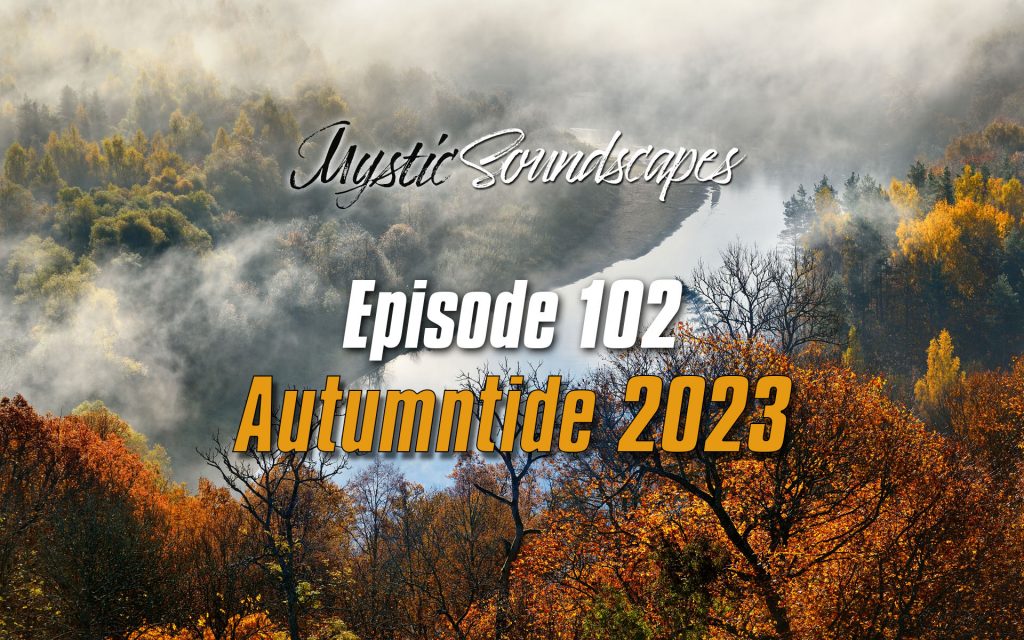 MYSTIC SOUNDSCAPES EP. 102: AUTUMNTIDE 2023
Truth: at the first HINT of cooler weather, I toss the logs on the fire, brew up a few pots of fresh coffee, put on my Spiderman socks and crank up the Autumn-inspired music. That's just ME, but you do YOU haha! Here's an hour of chilled instrumental goodness to foster visions of changing leaves, crisp morning breezes and all things FALL. Enjoy the show, and give us a follow here on Mixcloud or on Facebook & Instagram. Thanks for listening!
PLAYLIST:
00:00 The Dead Bell – The Starred Shade That Nightly Falls
03:18 Jon Mark – Thinking of You
09:31 Bryan Carrigan – Tellings from the Raven
13:53 Ludovico Einaudi – Eden Roc
17:11 Michael Hedges – Aerial Boundaries
21:48 Erik Wollo – Clouds Forever
29:30 Michael Whalen – Hope Haunts
34:12 Dr. Sounds – Astralnaut
38:43 Brannan Lane, John Gregorius & Sean O'Brian Smith – Shadows in Motion
43:37 Michael Gettel – The Parting Glass
47:44 Lawrence Blatt – The Place Where Monarchs Go
52:30 Old Amica – Tuvåkra
Image courtesy Savage Media.